NASCAR: Did Todd Gilliland's outburst cause KBM departure?
Did Todd Gilliland's outburst toward team owner Kyle Busch cause his departure from Kyle Busch Motorsports after the 2019 NASCAR Truck Series season?
Kyle Busch Motorsports NASCAR Truck Series driver Todd Gilliland made headlines late in the 2019 season by directing an outburst that included the F-bomb at team owner Kyle Busch after securing his first career victory in late October at Martinsville Speedway.
After Gilliland crossed the finish line to take the checkered flag for the first time in 46 starts, he shouted on the radio, "Kyle Busch, you can stay in your f—ing motorhome!"
The outburst of the 19-year-old Sherrills Ford, North Carolina native came largely because of how much Busch had criticized both him and teammate Harrison Burton earlier in the year, saying that they "ain't doing shit" in top-tier Kyle Busch Motorsports equipment and saying that if they couldn't make it with his team, they couldn't make it at all in NASCAR.
By comparison, Busch won five races in five starts driving for his team in the 2019 season, and Greg Biffle, who hadn't competed in a Truck Series race in nearly 15 years, won in his return in 2019 driving the same truck, so Busch's criticism wasn't exactly inaccurate.
Naturally, Busch found out about what Gilliland had said, and that led to all kinds of questions.
Busch spoke about the matter afterward on NASCAR America presents MotorMouths, responding to the rumor that Gilliland would be fired by the team for saying what he said.
"He went to apologize, kind of the same thing that he said on Twitter. I'm like, 'OK, it's all fine. Not really sure that's the first time you've thought of that because it came so easily.' Everybody's wondering, 'Is he fired?' No, he's going to finish out the season."
However, Busch said nothing about Gilliland's status with the team for 2020, and shortly thereafter, Raphaël Lessard was confirmed as Gilliland's replacement behind the wheel of the #4 Toyota for the 2020 season while and Christian Eckes was confirmed as his teammate after Burton was promoted to the Joe Gibbs Racing Xfinity Series team.
Was Gilliland's outburst to blame for Busch cutting him after 2019?
In short, no.
While it certainly didn't help matters, suffice it to say that Gilliland's outburst was a culmination of two years of frustration at Kyle Busch Motorsports that simply put the icing on the cake on his inevitable departure, so it's not like he would still be there today had he said nothing.
Busch making clear the fact that he figured it wasn't the first time Gilliland had thought what he said only adds to that concept, as it illustrates that Busch knew Gilliland was still underperforming and that he knew that Gilliland knew that he was still underperforming.
Simply put, underperformance was the bottom line here, not a profane comment.
In fact, the most likely scenario remains that it was already a done deal that Gilliland would not be back with the team in 2020 before he won. Even after Busch's early-season criticism, Gilliland still failed to win a race until late October, and above all, he failed to even qualify for the playoffs, making him 0 for 2 in a series that features only a handful of full-time competitors.
After all, 46 starts is the longest that it has taken anybody to win a race for Kyle Busch Motorsports, and by quite a significant margin.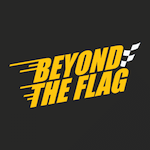 Want your voice heard? Join the Beyond The Flag team!
Write for us!
Todd Gilliland doesn't yet have a confirmed ride for the 2020 NASCAR Truck Series season, but it was thought long before his outburst that he would be an option for DGR-Crosley, the team co-owned by his father David Gilliland. This remains his most likely option, as Tyler Ankrum, who drove full-time for the team in 2019, was recently confirmed at GMS Racing for 2020.
This also adds to the idea that he didn't really have much to lose by slamming Kyle Busch the way he did over the radio and that him saying what he said was certainly not the be-all and end-all of him losing his ride with Kyle Busch Motorsports. As for whether or not it could hinder him from landing a future ride, that is a possibility, although it remains to be seen.