NASCAR: Is this the calm before the storm for Stewart-Haas Racing?
After a Silly Season filled with uncertainty, Stewart-Haas Racing's 2020 driver lineup is finally set for both the NASCAR Cup Series and Xfinity Series. But this may only be the calm before the storm.
Not even three months ago, the only confirmation that had been made about Stewart-Haas Racing's 2020 NASCAR season, including both the Cup Series and the Xfinity Series, was the fact that Kevin Harvick was slated to return for a seventh season driving for the team in the Cup Series.
Harvick, 44, has qualified for five of the first six and each of the last three Championship 4s, and he previously stated that he plans to continue competing in the Cup Series through at least the 2021 season, later adding in an exclusive interview with FanSided that he only plans to retire when he "gets tired of it".
Slowly but surely, more confirmations started to be made for the Gene Haas and Tony Stewart-owned operation, starting in October with Aric Almirola and primary sponsor Smithfield both signing one-year contract extensions to remain with the #10 Ford in 2020.
Much of the speculation about the team pertained to the futures of Clint Bowyer and Daniel Suarez. Bowyer, who has driven the #14 Ford since the 2017 season, ended up inking a one-year contract extension later in October, but Suarez, who remained confident about his chances to continue driving the #41 Ford, ended up being axed.
It was Stewart-Haas Racing Xfinity Series driver Cole Custer who was tabbed Suarez's replacement in mid-November after spending three seasons driving for the team at NASCAR's second highest level. He had a breakout year in 2019, winning seven races after entering the season with just two career victories.
As such, for the fourth year in a row, Stewart-Haas Racing altered their Cup Series driver lineup. After 2016, Bowyer replaced the retired Tony Stewart. After 2017, Almirola replaced the retired Danica Patrick, who was slated to lose her ride anyway. Then after 2018, Suarez replaced the Chip Ganassi Racing-bound Kurt Busch.
But this year's change was different in that it involved Stewart-Haas Racing promoting a 21-year-old youngster from their own Xfinity Series program. Who would replace him in 2020, if anybody?
Last month, it was revealed by a source close to the team that their Xfinity Series program would downsize from two full-time drivers to one for the 2020 season. Chase Briscoe, who drove for the team alongside Custer in 2019 and won Rookie of the Year honors with a win and a fifth place finish in the championship standings, was said to be that one driver.
That was officially confirmed earlier this week.
It also can't go unmentioned that Stewart-Haas Racing formed a technical alliance with the one-car Go Fas Racing team for the 2020 season. Corey LaJoie is set to spend a second season driving the #32 Ford for the Archie St. Hilaire-owned operation.
So after all of the speculation, rumors and official confirmations spanning the last several months, the dust has finally settled for Stewart-Haas Racing with still more than a month to go before the 2020 season begins.
But that may only be setting the stage for what could be an every crazier Silly Season this upcoming year.
Once again, Harvick is slated to enter the season as the only Stewart-Haas Racing driver with a contract to continue competing after the season ends. With that being said, Custer does seem like a long-term option who the team will look to build around moving forward, so at the end of the day, it does appear that at least half of the team's driver lineup is set for 2021.
Beyond that, who knows?
Can Bowyer and/or Almirola do enough to warrant signing additional one-year contract extensions following winless 2019 seasons that resulted in them barely qualifying for the playoffs on the strength of their point totals?
Bowyer is 40 years old with just two wins in three years at Stewart-Haas Racing, and while Almirola is only 35, the fact that he has just one win in two years at the team and the fact that that lone win came in a restrictor plate race in which he led just one lap doesn't exactly scream a ton of potential, even though he did finish in fifth place in the championship standings in 2018.
It is worth noting that while Stewart-Haas Racing have altered their driver lineup for four straight seasons, they have only ever released one driver at a time. So would they cut both?
If they do, they do have options. With the new Go Fas Racing alliance, this could pave the way for the 28-year-old LaJoie to land a top-tier ride if he can prove himself in 2020.
Additionally, if Briscoe, who is slated to be one of the favorites to win the 2020 Xfinity Series championship with the "Big 3" all Cup Series-bound, can have a breakout season, don't rule out him getting a promotion.
It's not like he is just a teenager or in his early 20s either; he is already 25 years old and has had success at every level, winning the 2016 ARCA Racing Series championship with six wins in 20 races, winning two Truck Series races in 25 starts and winning one race in each of his first two seasons in the Xfinity Series, including one as a part-time driver in 2018.
It also can't be ignored that Kyle Larson's contract with Chip Ganassi Racing is set to expire at the end of the 2020 season, and Stewart wanted him as his replacement behind the wheel of the #14 Ford in the 2017 season.
Larson was unable to sign a contract with another team at that time, per the specifics of his contract with Chip Ganassi's team, but this rumor has reemerged since. Could 2021 be the year?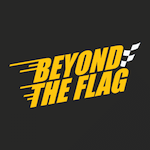 Want your voice heard? Join the Beyond The Flag team!
Write for us!
What will Stewart-Haas Racing's driver lineup look like in the 2021 NASCAR Cup Series season? With so many options on the table, will they alter it for the fifth straight season, or will they keep the same lineup for the first time since between the 2015 and 2016 seasons?