Indy 500: Possible landing spots for Kyle Busch in 2020
If two-time NASCAR Cup Series champion Kyle Busch competes in the 2020 Indy 500, where might he end up as far as his team is concerned?
It was recently confirmed that two-time NASCAR Cup Series champion Kyle Busch, based on his new contract with Joe Gibbs Racing and his relationship with Toyota, has been approved to compete in the 104th running of the Indianapolis 500 this May.
However, Toyota have only approved him to seek a deal to drive a Chevrolet-powered car, which limits his options to roughly half the field with Chevrolet and Honda being the only two manufacturers in IndyCar.
On one level, this seems a bit odd considering the fact that Toyota compete against Chevrolet in the Cup Series. Why would they want him wearing a Chevrolet logo?
But on an even deeper level, it makes a lot of sense. Toyota and Honda are global rivals, not just in motorsports, so they obviously don't want Busch representing Honda in anything.
So with Busch still having the desire to compete in the "Greatest Spectacle in Racing", a Chevrolet deal is what he's allowed to secure.
If Busch does compete in the Indy 500 this Memorial Day Sunday, he would be attempting to become just the fifth driver to complete the Memorial Day Double, as he would then fly to Charlotte Motor Speedway to compete in the Cup Series race, the Coca-Cola 600, later that night.
The last driver to do it? Kurt Busch, his brother. Driving full-time behind the wheel of the #41 Chevrolet for Stewart-Haas Racing in the Cup Series at the time, he drove the #26 Honda for Andretti Autosport and finished in sixth place back in 2014 and became the Indy 500 Rookie of the Year.
With Kyle Busch's options limited to Chevrolet, where might he end up if he does compete in this year's Indy 500?
There are seven Chevrolet-powered teams with confirmed Indy 500 entries this year: A.J. Foyt Enterprises, Arrow McLaren SP, Carlin, DragonSpeed, Dreyer & Reinbold Racing, Ed Carpenter Racing and Team Penske.
Only four have confirmed any drivers: Arrow McLaren SP, Dreyer & Reinbold Racing, Ed Carpenter Racing and Team Penske.
With that being said, of the the three that haven't, all are likely out of the picture. Several drivers have been linked to the two seats at A.J. Foyt Enterprises for the 2020 season, and it's looking like Charlie Kimball and Tony Kanaan will end up competing for the team at Indy.
At DragonSpeed, there is only one car, and Ben Hanley is a candidate to return after competing for the team in their part-time effort, which included the Indy 500, last year. If not Hanley, Colin Braun has been discussed as a possible candidate. Either way, it won't be Busch.
Carlin remain open, but Busch likely wouldn't want to end up there after their altogether disastrous month of May last year. Several drivers have been rumored there as well, but with far less certainty than the other teams.
Now you're looking at four teams, all of which have confirmed drivers already.
At Dreyer & Reinbold Racing, Sage Karam has been confirmed for the Indy 500 for the sixth time in seven years and fifth year in a row, and the team have confirmed that they are working on a deal to bring back 2011 Indy 500 Rookie of the Year J.R. Hildebrand for a third consecutive effort.
Ed Carpenter Racing typically only run three Indy 500 entries, and they ran three even when they added Danica Patrick to their lineup for just that race in 2018.
Full-time driver Rinus VeeKay and oval driver Ed Carpenter are both set to compete in the race alongside road and street course driver Conor Daly in a third entry already. Would they add a fourth for Busch? It's not out of the question, but it's also not likely.
As for Team Penske, that would be the most attractive option. They're the only Chevrolet team with any wins since the 2016 season, and they have won 25 races since the start of the 2017 campaign. But they're out, period. Team president Tim Cindric has already said that there is a "zero percent chance" of Busch driving a Team Penske Chevrolet in this race.
Arrow McLaren SP confirmed a third Indy 500 entry, and this could end up being Busch's best option. They told Fernando Alonso in August that he can have it if he wants it, but he appears to be close to a deal to drive a Honda for Andretti Autosport.
The team, which cut James Hinchcliffe to make room for full-time drivers Oliver Askew and Patricio O'Ward, have also not ruled out bringing in Hinchcliffe to compete in this race, but with all things considered, including but not limited to Hinchcliffe's ties to Honda, his search for a full-time ride (potentially not even with Honda at this point) and how he was kicked to the curb by the team, that doesn't appear likely.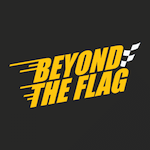 Want your voice heard? Join the Beyond The Flag team!
Write for us!
Make no mistake about it; Kyle Busch's options are limited among the Chevrolet-powered IndyCar teams if he wants to compete in the 2020 Indianapolis 500. But there are still a few that do exist, and Arrow McLaren SP is the most notable. Where would he end up if he decides to compete?